Metal Shell Medium Base sockets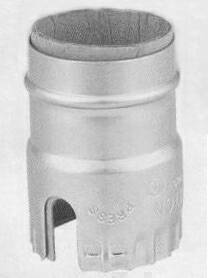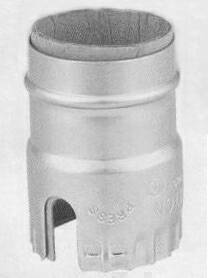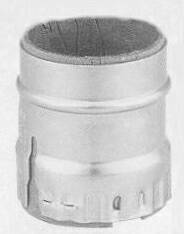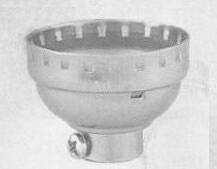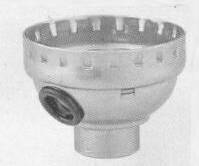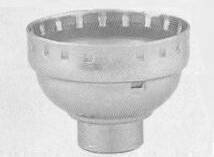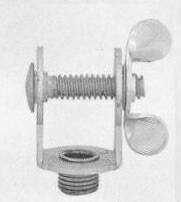 1-SLOT SHELL

for Key, Pull-Chain

and Turn-Knob Sockets

D02-4-515        Nickel

D02-4-516

Satin Nickel

D02-4-520

Polished Gilt

D02-4-523

Polished Brass
D02-4-551

Polished Brass-UNO*
D02-4-7523     Polished Brass

                        (Leviton Brand)

D02-4-7551     Polished Brass-UNO*

                        (Leviton Brand)

2-SLOT

PUSH-THRU SHELL

D02-4-521

Polished Gilt
D02-4-524       Brass

D02-4-7524     Polished Brass

                        (Leviton Brand)

SHORT KEYLESS SHELL

D02-4-512

Satin Nickel
D02-4-519       Nickel

D02-4-522

Polished Gilt
D02-4-525

Polished Brass
D02-4-550

Polished Brass-UNO*
D02-4-7525      Polished Brass

                         (Leviton Brand)

D02-4-7550      Polished Brass-UNO*

                         (Leviton Brand)

METAL SHELL CAP

FEMALE THREADED BUSHING

SET SCREW THREADED #8-32

Cap Tapped 1/8 IPS

WITH SET SCREW

D02-4-530

Polished Gilt
D02-4-532

Polished Brass
D02-4-533        Nickel

D02-4-539

Satin Nickel
D02-4-7532      Polished Brass

                        (Leviton Brand)

CAP TAPPED 1/4 IPS

WITH SET SCREW

D02-4-531

Polished Brass
D02-4-535

Polished Gilt
D02-4-7531     Polished Brass

                       (Leviton Brand)

SIDE OUTLET CAP

9/32" INSULATED

SIDE BUSHING

Cap Tapped 1/8 IPS

WITH SET SCREW

D02-4-270

Polished Gilt
METAL SHELL CAP

CAP TAPPED 1/8 IPS

WITHOUT SET SCREW

D02-4-536

Polished Gilt
SWIVEL BRACKET

CLEARANCE FROM CENTER

OF BOLT TO CAP 5/8". CORD Hole Through Cap is 3/8"

1/8 IPS Brass Nipple

D02-4-538

Brass Plated
UNO. Refers to UNO Thread for UNO shades, also allows the adaptation of a shade holder for 2 1/4 fitter glass shades.

This page was last updated: August 3, 2017
Best if viewed with 1024 resolution!!!!


Lock Nut UNO Tread

Locks EURO Style shades 5/32" thick 1 41/62" otter diameter

D02-4-696

Unfinished
D02-4-696AL  Antiqued and Lacq

D02-4-696BL  Brushed and Lacq

D02-4-696PL  Polished and Lacq

Lock Nut UNO Tread

Locks EURO Style shades 5/32" thick

1 41/62" otter diameter

C02-DA-696-01      Polished and Lacq

C02-DA-696-20      Nickel Plated

C02-DA-696-30      Antiqued and Lacq

C02-DA-696-50      Black



Rands Creative Creations   Harold Rand Enterprises

3729 Freeman Rd Jacksonville FL 32207

  904 398 7925