This page was last updated: January 31, 2018
NO. 00 NUTMEG BURNER

With cotton wick. Solid, heavy duty brass construction makes this Nutmeg an excellent replacement part for early miniature lamps. Has 11/16" dia. threaded base. Fits our collar B02-C0008 and accepts our 1 1/8" base chimneys (B02-F7900, B02-F7901 & B02-F7902)

                                          Brite Brass                    Antiqued                       Nickel

B02-B0600                  B02-B0600A              B02-B0600N

Best if viewed with 1024 resolution!!!!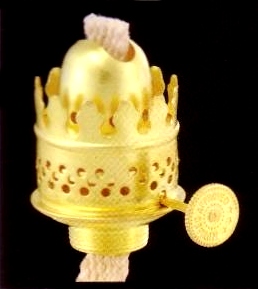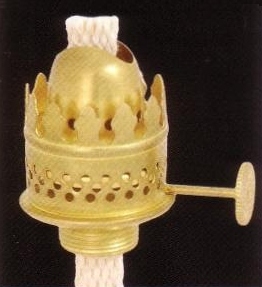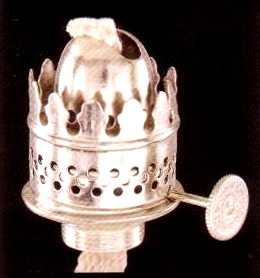 ACORN BURNER

With cotton wick. Perfect size for miniature lamps that require a chimney but not a shade. Has 11/16" diameter threaded base, fits our collar B02-20008 and accepts our 1 1/8" dia. base chimneys (B02-F7900, B02-F7901 & B02-F7902) .

                                                      Brite Brass                        Antiqued

B02-B0601                      B02-B0601A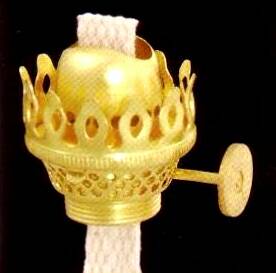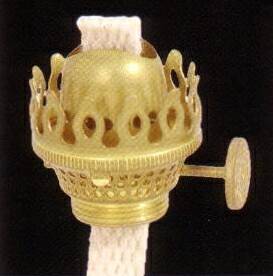 GEM ARCTIC BURNER

Extremely well made burner for use on small to miniature size lamps.

Comes with double stitched wick.Has 7/8" diameter threaded base and fits our collar no. B02-C0005.  Accepts our 1 5/8" base chimneys (no. B02-F7903, B02-F7906, & B02-F7917).

Brite Brass                         Antiqued 

B02-B0605                      B02-B0605A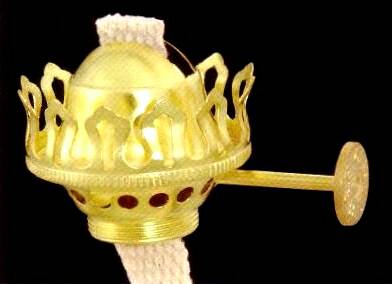 Rands Creative Creations   Harold Rand Enterprises

3729 Freeman Rd Jacksonville FL 32207

  904 398 7925